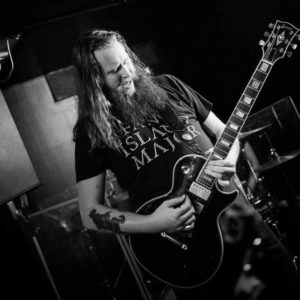 My name is Mattias Häggström Gerdt. I have too many interests and this is the place where I very seldom write about them. During the days I work at Reason Studios as Product Manager of the music software Reason. At times I'm also a freelance composer for video games. Other times I make music in projects like Kung Funghi, Oarfish, and Kryptogam.
When I'm not making music I enjoy listening to music, cooking, playing video games and wiggling my modular synths. On this website I'll sometimes post things I've done or that I'm interested in. Hopefully someone else will find some of it interesting.
To get in touch, I'm on various social media under "anosou". For example Mastodon.